Wild Lotus is a private label brand available online. Come by for an in-store shopping experience at the Old Northwood Historic District.
Explore novelty gift store items such as
• Cotton Tapestries
• Hippie Jhola Bags
• Handmade Jewelry for Women
• 925 Sterling Silver Gemstone Jewelry online
• Unique Handmade Necklaces
• Transcendent Pendants
• Bo Ho Clothing
• Yoga Accessories for Home
The variety store online includes other exclusive merchandise products. Best gift items for housewarming. Delve in hand-rolled Indian incense.
Offering Occupational Safety and Health Management standard consultation. Experience Somatic Bodywork Therapy for Trauma. Alternative Chiropractic methods.
We are also available on social media, such as Facebook, Pinterest and Instagram using our hashtag 
#

wildlotusbrand
. Please feel free to post to your liking. We would absolutely love to see how you put it together.
Social Media | @wildlotusbrand
SAM NAICS Code: 452319 | 813410

Phone
| (561) 967-4397
Email | wildlotusbrand@gmail.com

External Links
Website
Facebook Page
Instagram
Pinterest
LinkedIn
Tumblr
Tripadvisor
Yelp
Bing Maps
About Us
Contact Us
Returns
Privacy Policy  
Gift Shop West Palm Beach FL
Indian Jewelry West Palm Beach
Cool crystal shop near me
What is Somatic Bodywork

Product Links
Collections
Sterling Silver Jewelry
Full Size Tapestries
Twin Size Tapestries
Round Circle Tapestries
Necklaces
Earrings
Bangles
Bracelets
Hair Sticks
Belts
Crossbody Bags
Jhola Bags
Leather Bags
Piggy Banks
Rasta Merchandise
Scarves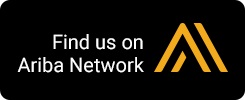 Web design studio - thousands of webdesign templates. Photoshop, FrontPage and Dreamweaver compatible designs.
Wild Lotus® Boutique | Sound Therapy | Bodywork GPS Directions
Provided by
American Express Shop Small Map | Wild Lotus® Boutique | Sound Therapy | Bodywork