Our Store | Wild Lotus | West Palm Beach, FL
Wild Lotus, LLC®
is located in Northwood Village, one of the few jewelry stores offering Merchandise like Apparel, Tapestries, Handbags, and Handmade Gifts. A ready and soulful team is at your reach, should you have any questions or concerns, contact us. We are also available on social media, such as Facebook, Pinterest and Instagram using our hashtag 
#

wildlotusbrand
. Please feel free to post to your liking. We would absolutely love to see how you put it together.
Hours of Operation
Monday - Friday: 10:30 A.M. - 4:00 P.M.
Saturday: 10:30 A.M. - 5:00 P.M.
Sunday: By Appointment Only
Address: 508B Northwood Rd West Palm Beach, FL 33407
Find Us On Google Maps



Phone | (561) 967-4397
Email | wildlotusbrand@gmail.com

External Links
Website
Facebook Page
Instagram
Pinterest
LinkedIn
Tumblr
Tripadvisor
Yelp
Bing Maps
About Us
Contact Us
Returns
Privacy Policy  
Gift Shop West Palm Beach FL
Indian Jewelry West Palm Beach
Product Links
Collections
Sterling Silver Jewelry
Full Size Tapestries
Twin Size Tapestries
Round Circle Tapestries
Necklaces
Earrings
Bangles
Bracelets
Hair Sticks
Belts
Crossbody Bags
Jhola Bags
Leather Bags
Piggy Banks
Rasta Merchandise
Scarves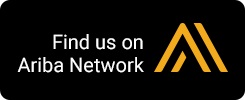 Web design studio - thousands of webdesign templates. Photoshop, FrontPage and Dreamweaver compatible designs.